Kristah is the first artist in residence of the European Common Places project, developed between Barcelona, Perdaxius and Ljubljana.
Kristah is a singer and rapper of Black music from Bergamo.
She began making music with the church youth choir she attended at the age of 13. Later she met the members of the Ibm group, of which she is still a part, and Derek with whom she started composing her first few bars.
With her group, she created The key ent label, which aims to foster inclusiveness and to promote and support young artists.
She adores soul, R&B, hip-hop, blues, and loves all kinds of music. In her lyrics, she often finds herself talking about how to love yourself, improve yourself, and love others.
She thinks that we would be better off if each of us worked on ourselves, resolving our own inner conflicts: if we learned to feel good about ourselves, we would feel better with other people.


* * *

Exploring Perdaxius and the region of Sulcis with Kristah.
In a few kilometers, we traveled the history and geography of the Mediterranean: we walked between imposing Nuraghi; explored architectural remnants of medieval Pisa in Tratalias and the ancient Phoenician site of Sulky, today Sant 'Antioco, from which the whole area takes its name; and, finally, we ended in Calasetta, where we met with Blues musician Matteo Leone and art publicist Valeria Frisolone. Calasetta's inhabitants still speak Tabarkino; Fainè is one of its most popular dishes.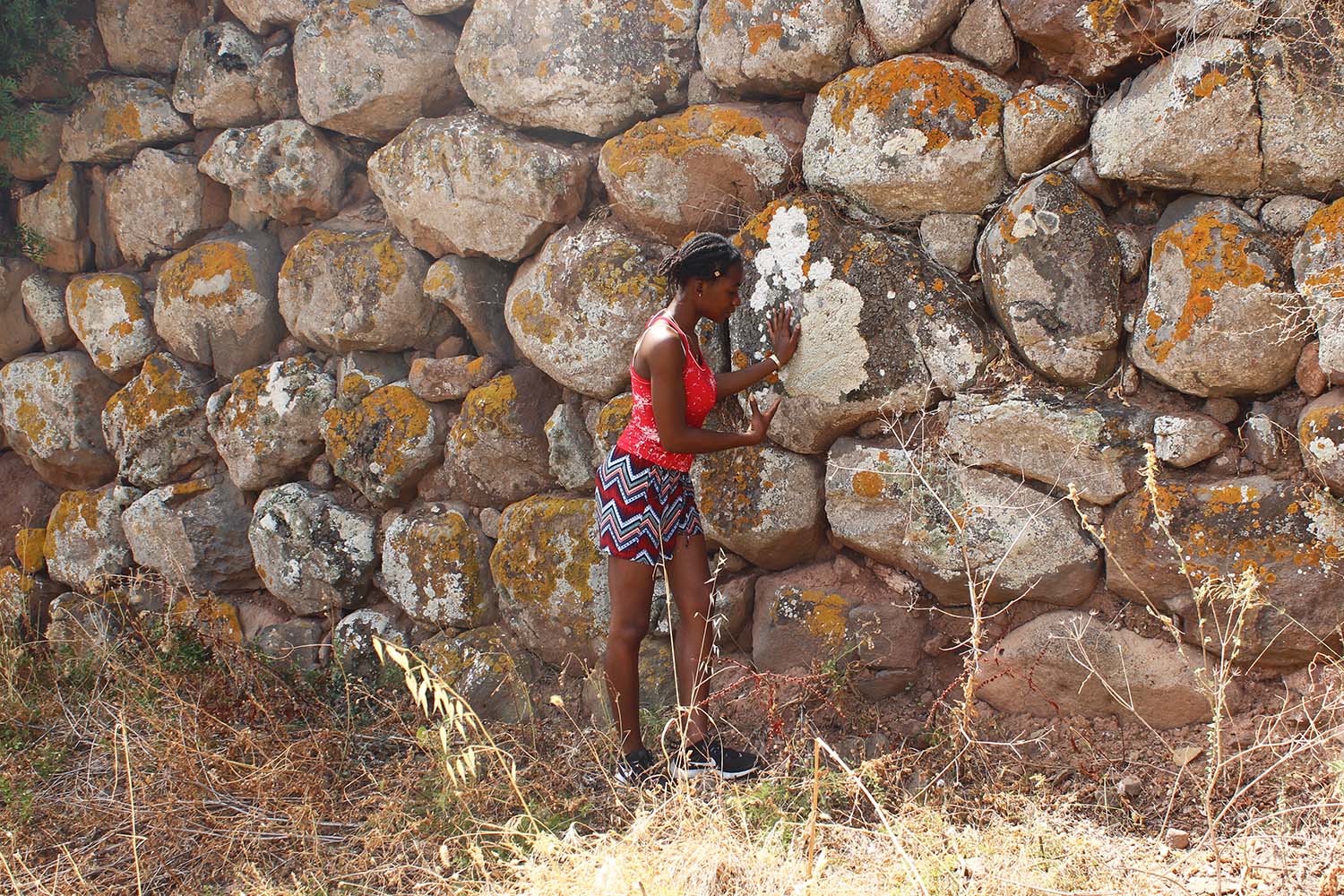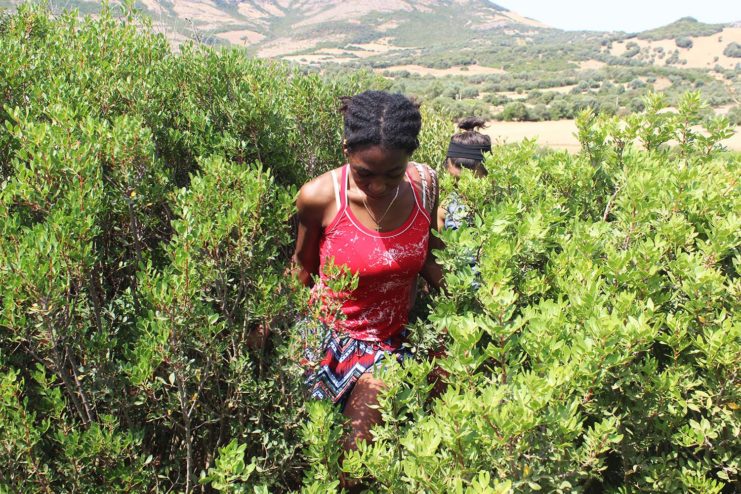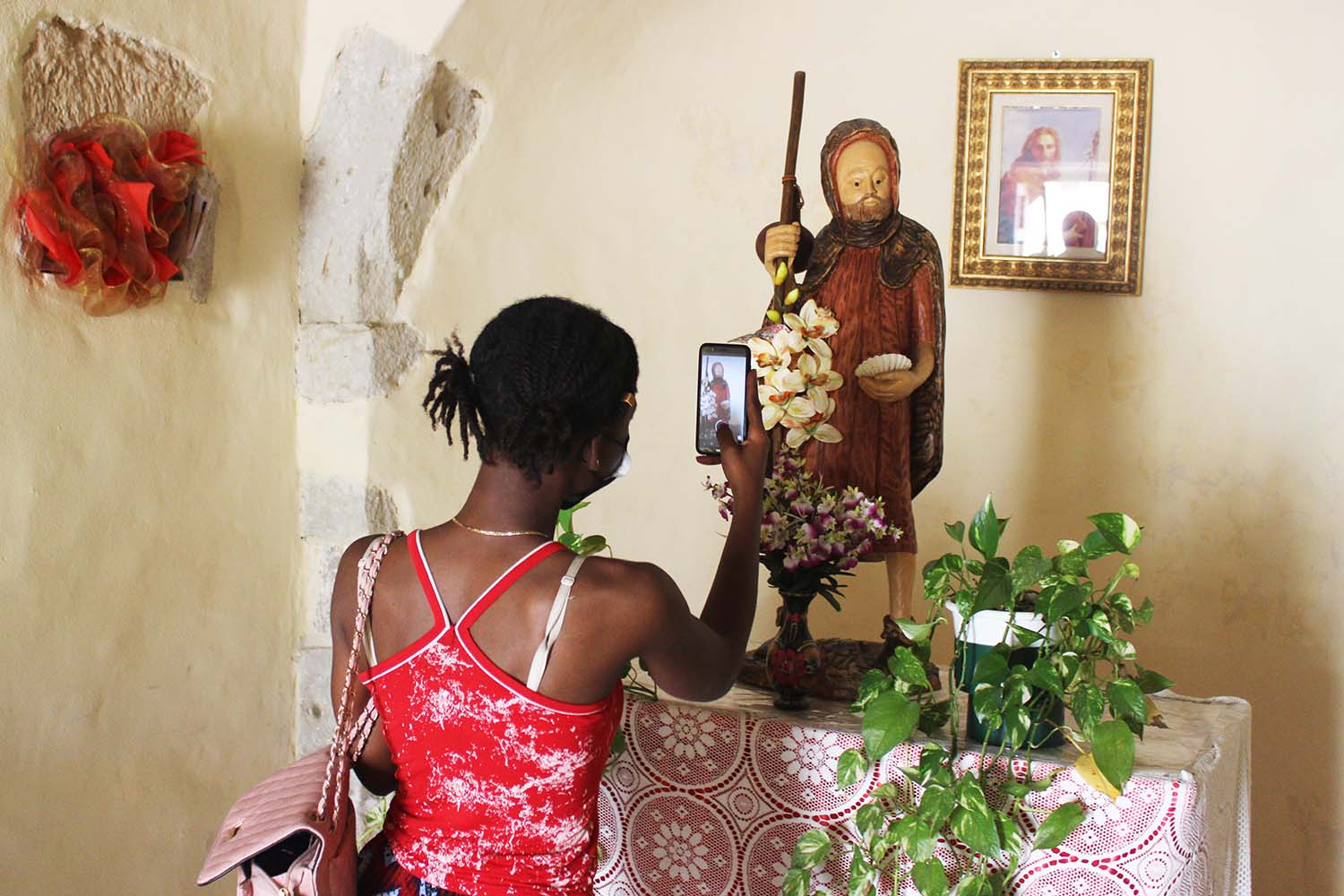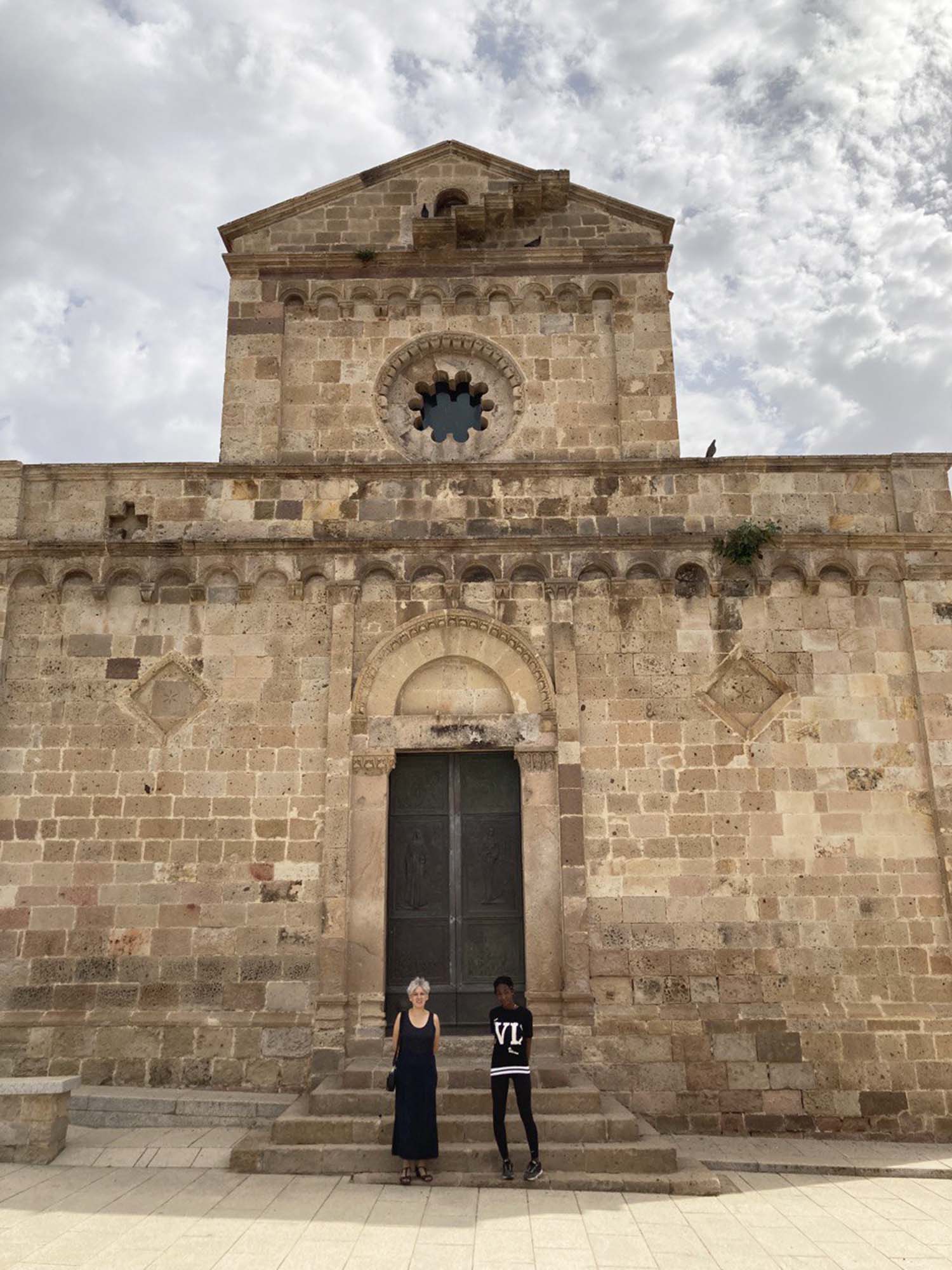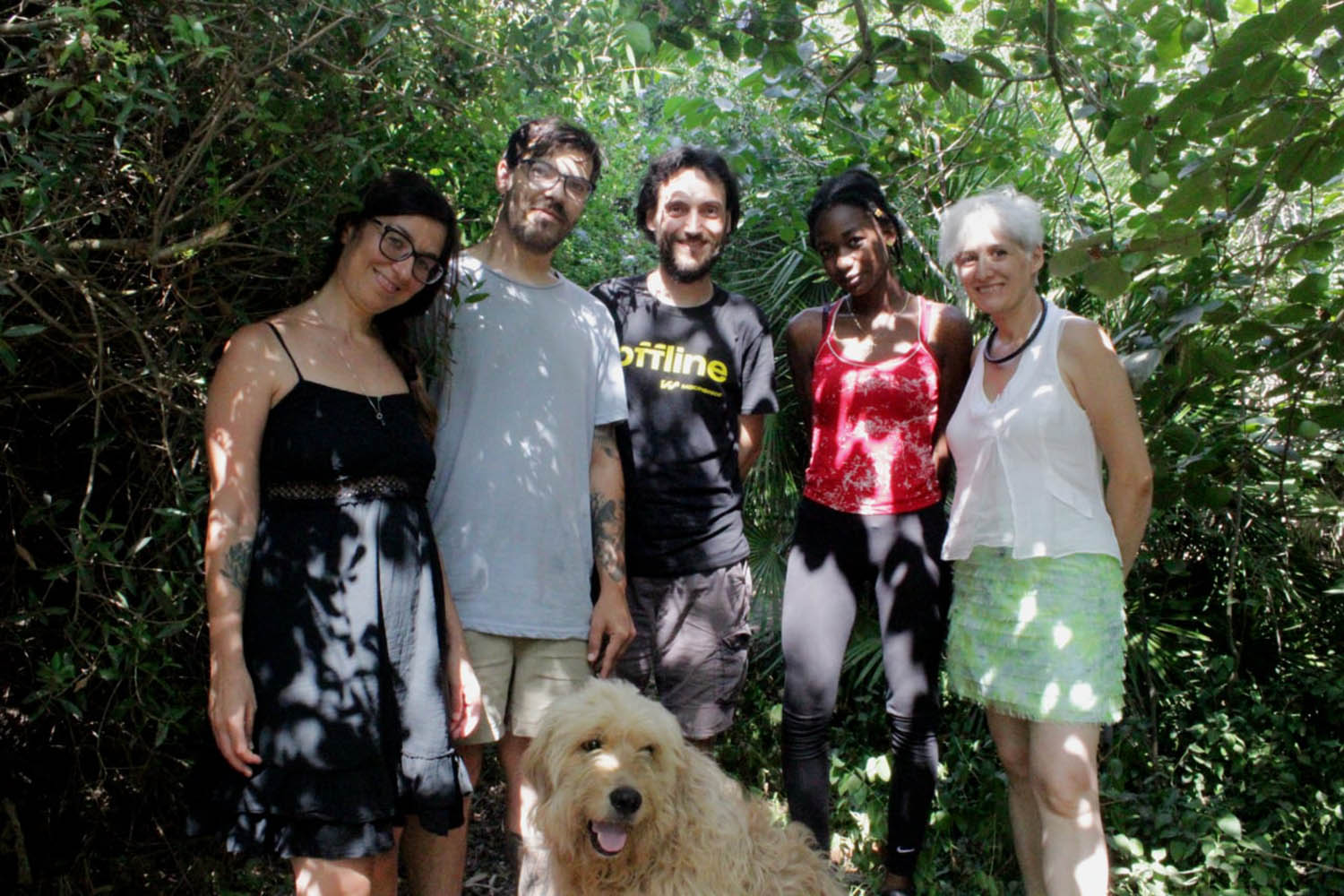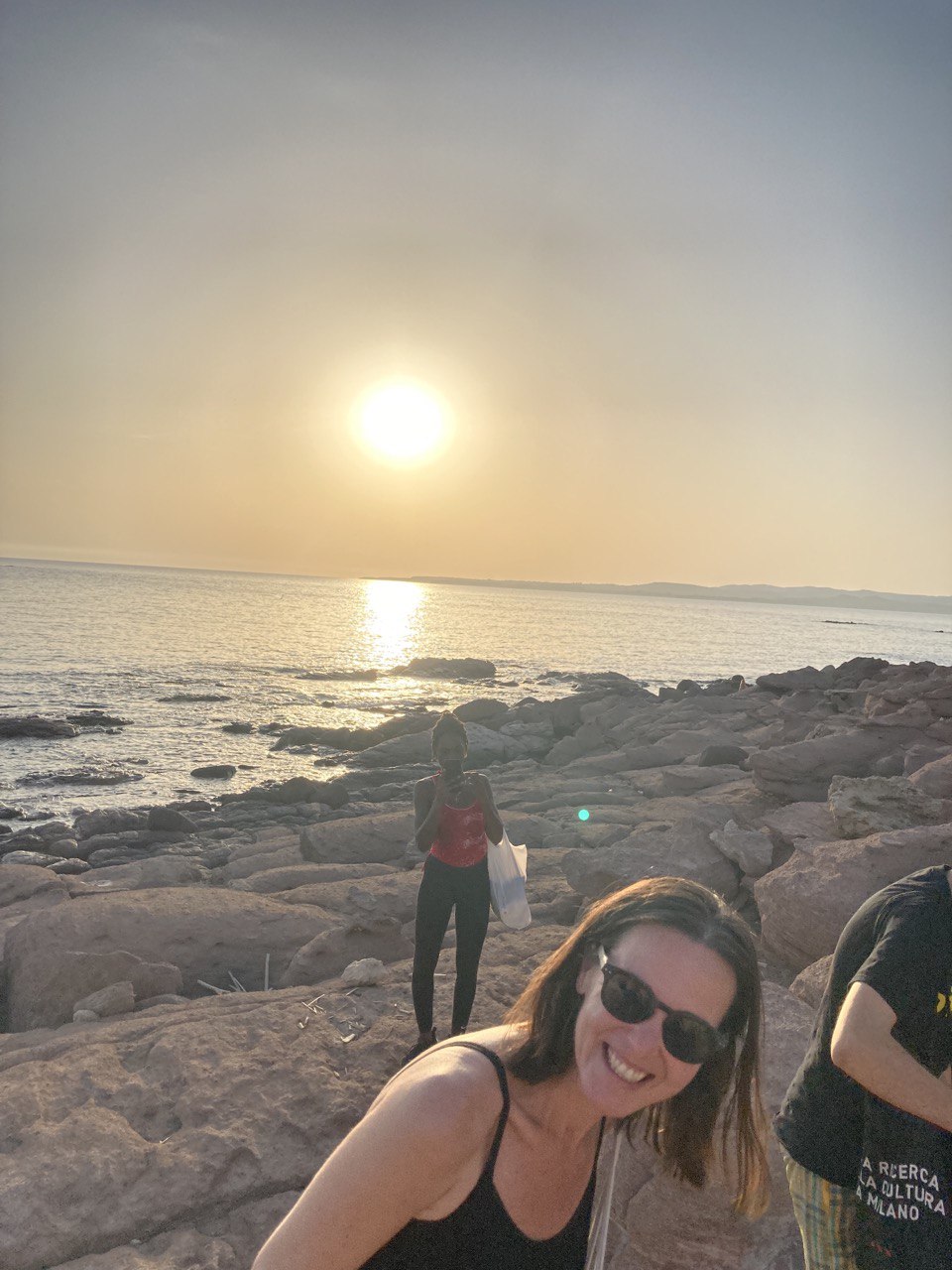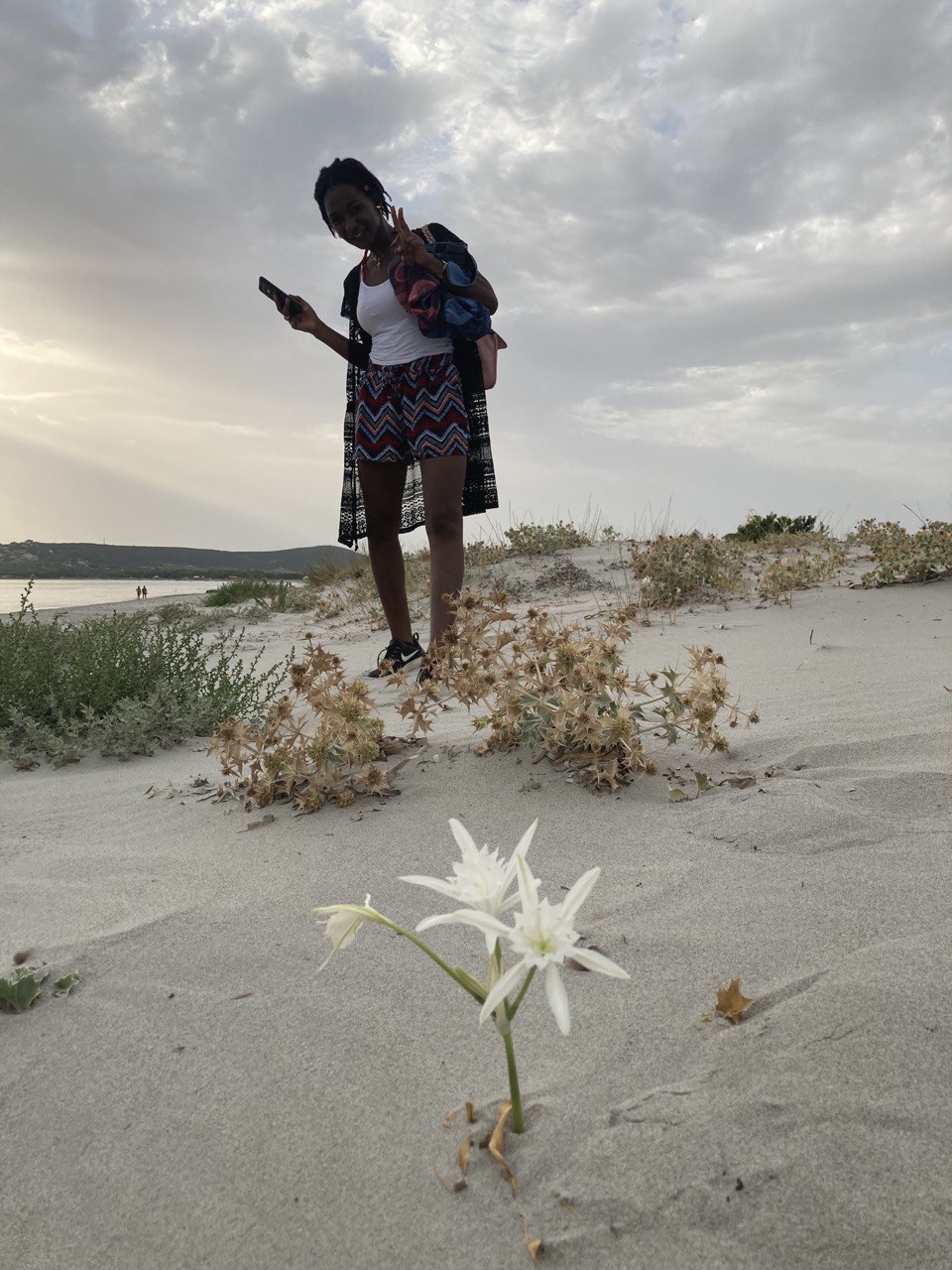 * * *

Meeting with Francesco Capuzzi, improvisational poet, launeddas player, and inventor.
During the chat, intersections emerged between traditional instruments, the similarities and differences between metrics and rhythms of improvisation in both rap and traditional Sardinian poetry, as well as different ways of telling stories, tracing lineage, & melodic dissing.
Francesco played both the launeddas (the traditional wind instrument made from three pipes, which has been traced back to at least the eighth century BC and is still very much in use today in traditional and sacred Sardinian music), and the "Elettroneddas," their electronic counterpart, invented by Francesco himself. The elettroneddas is slowly gaining in popularity among the launeddas players of the island both for purposes of training as well as experimentation.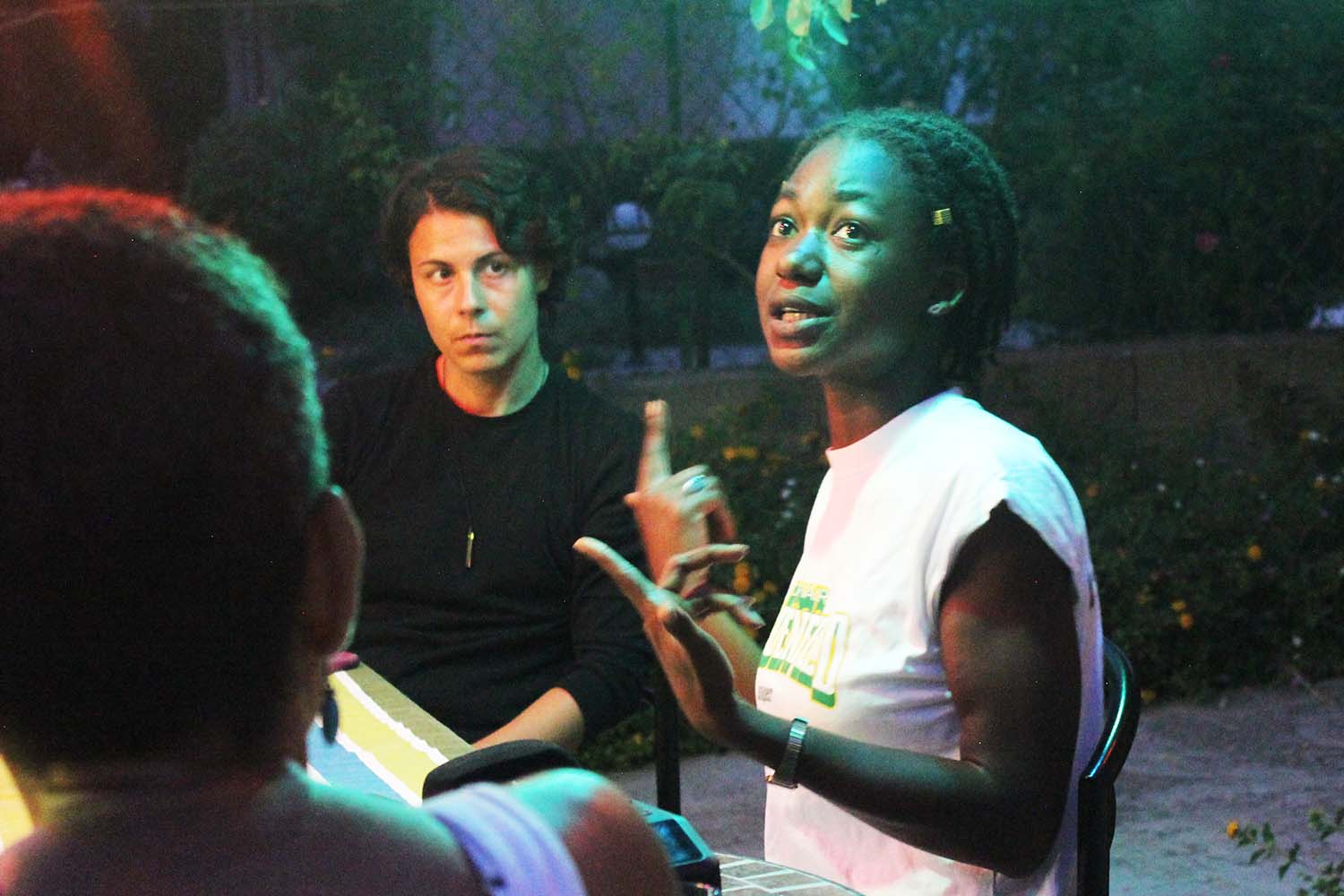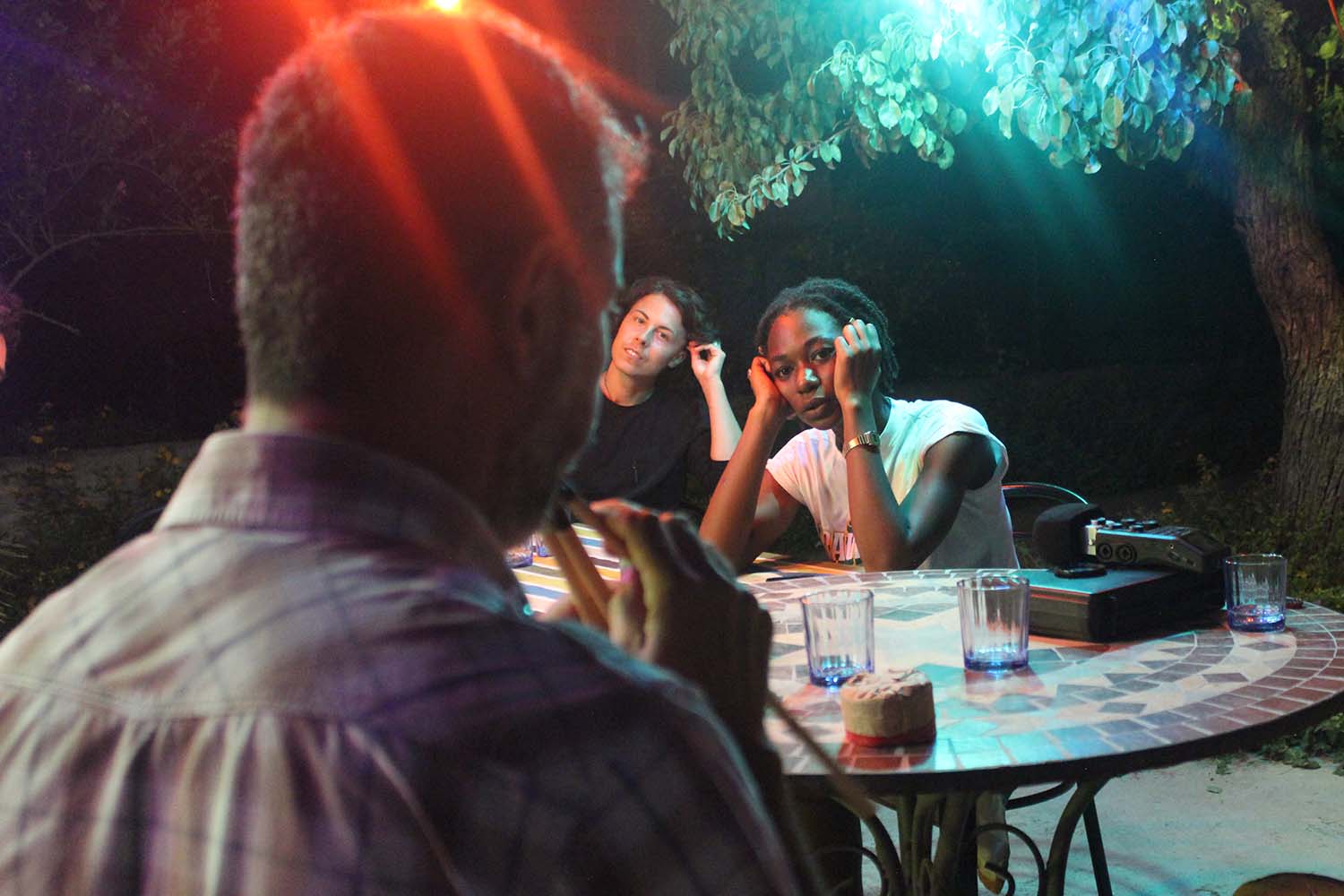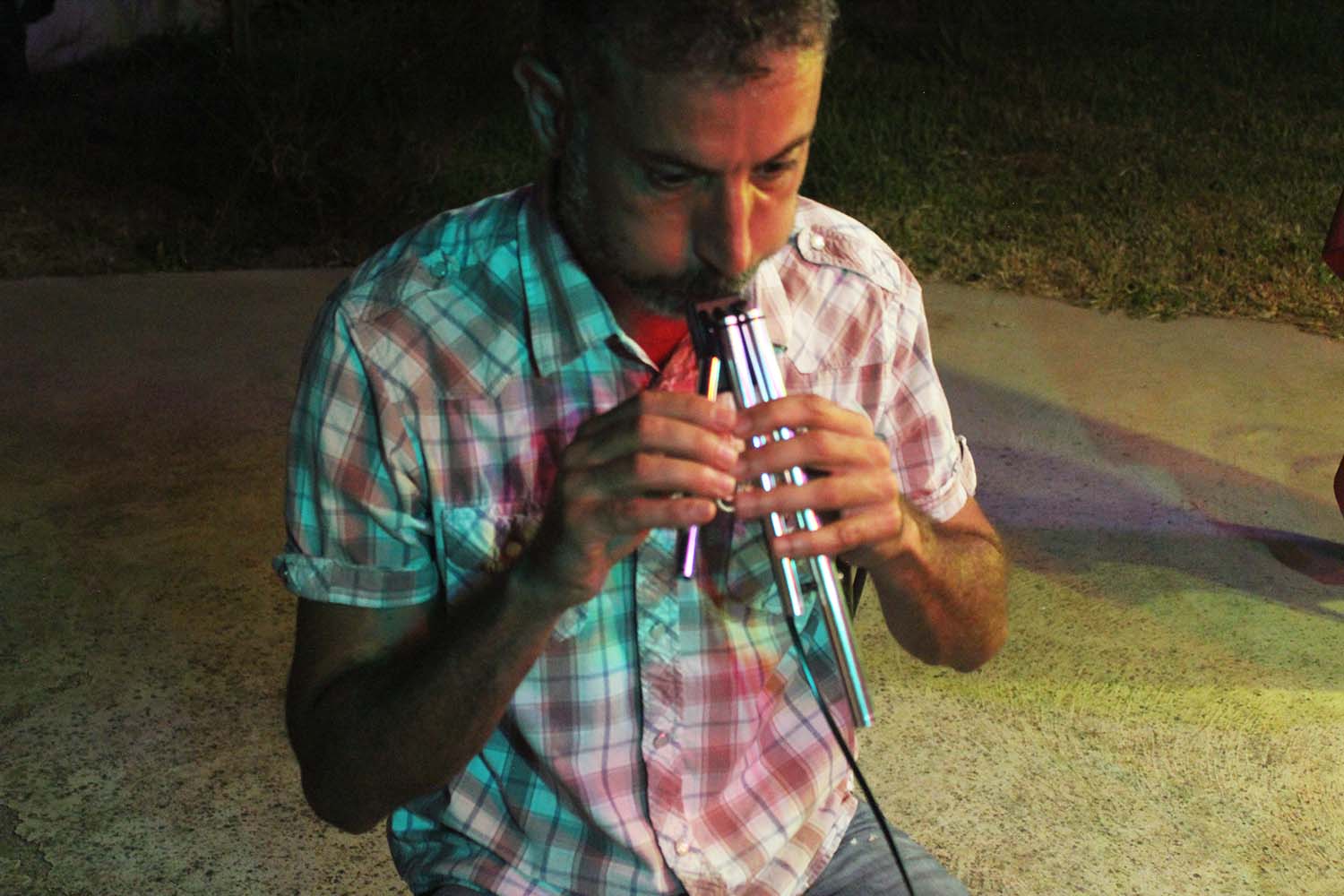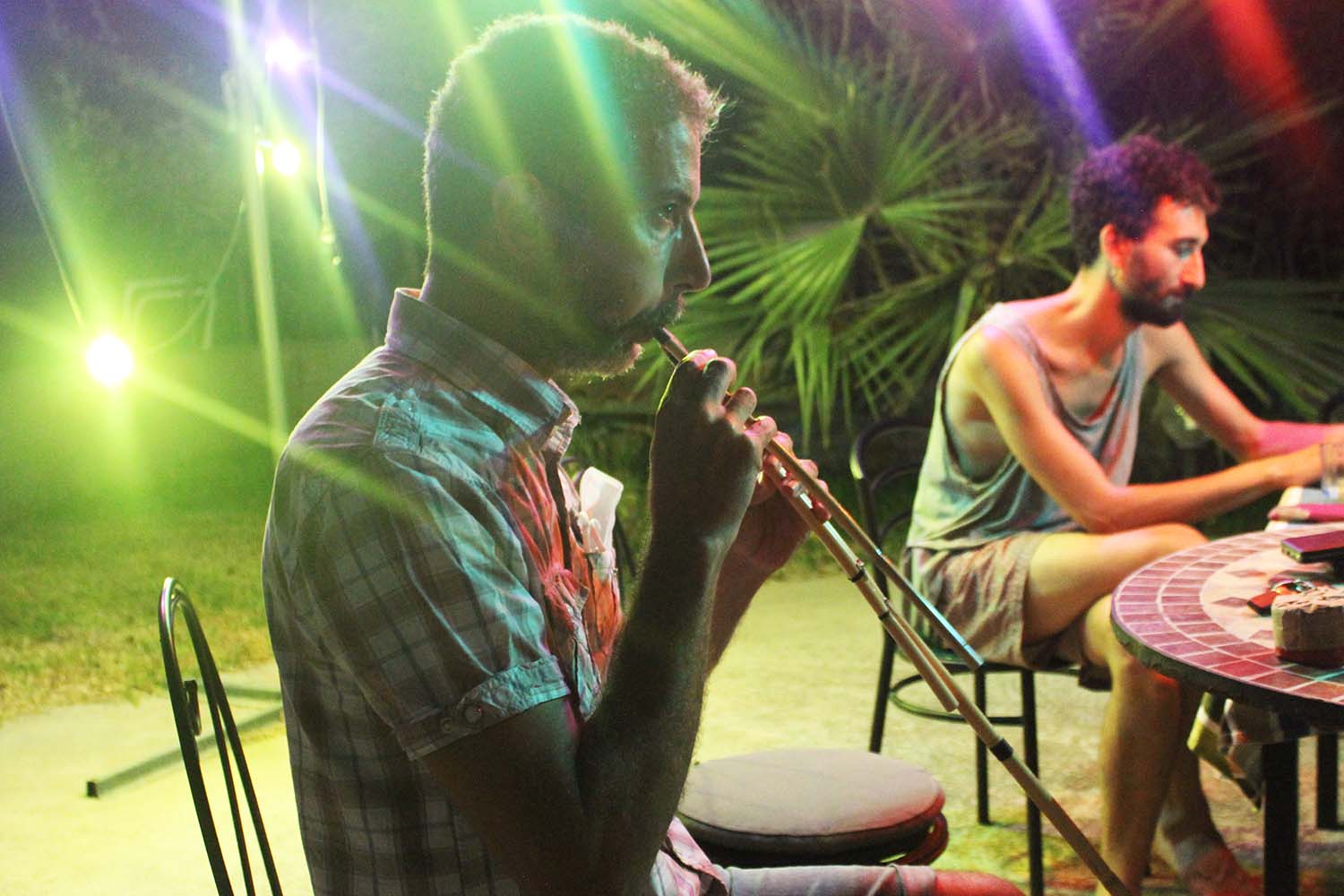 * * *
Kristah during a music workshop with the kids in the "Giardino possibile" of Domusnovas, making up the words and music of a new song with them based on the fruits of the carob tree under which the workshop took place.
In collaboration with Elda Mazzocchi Scarzella Association, Domusnovas.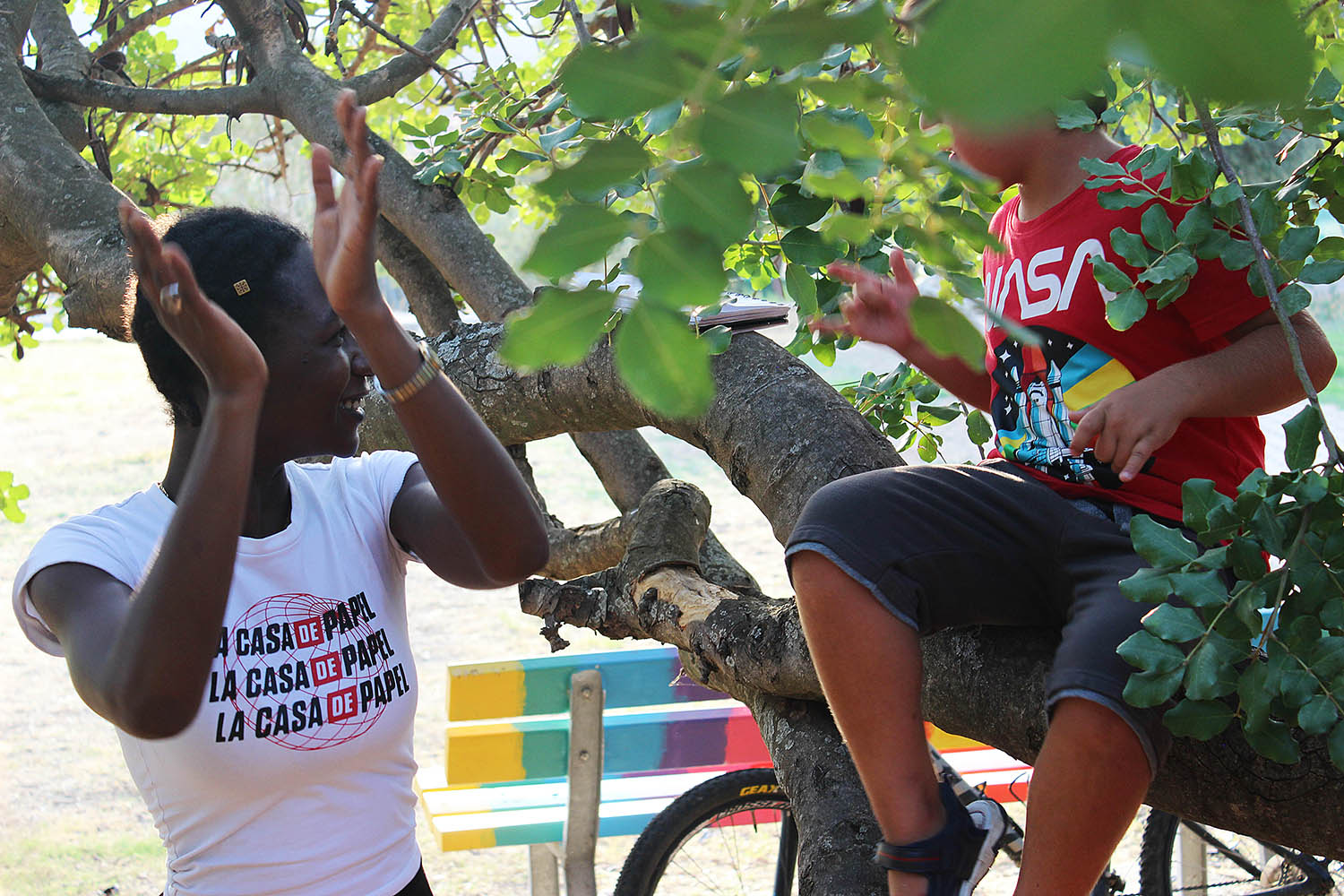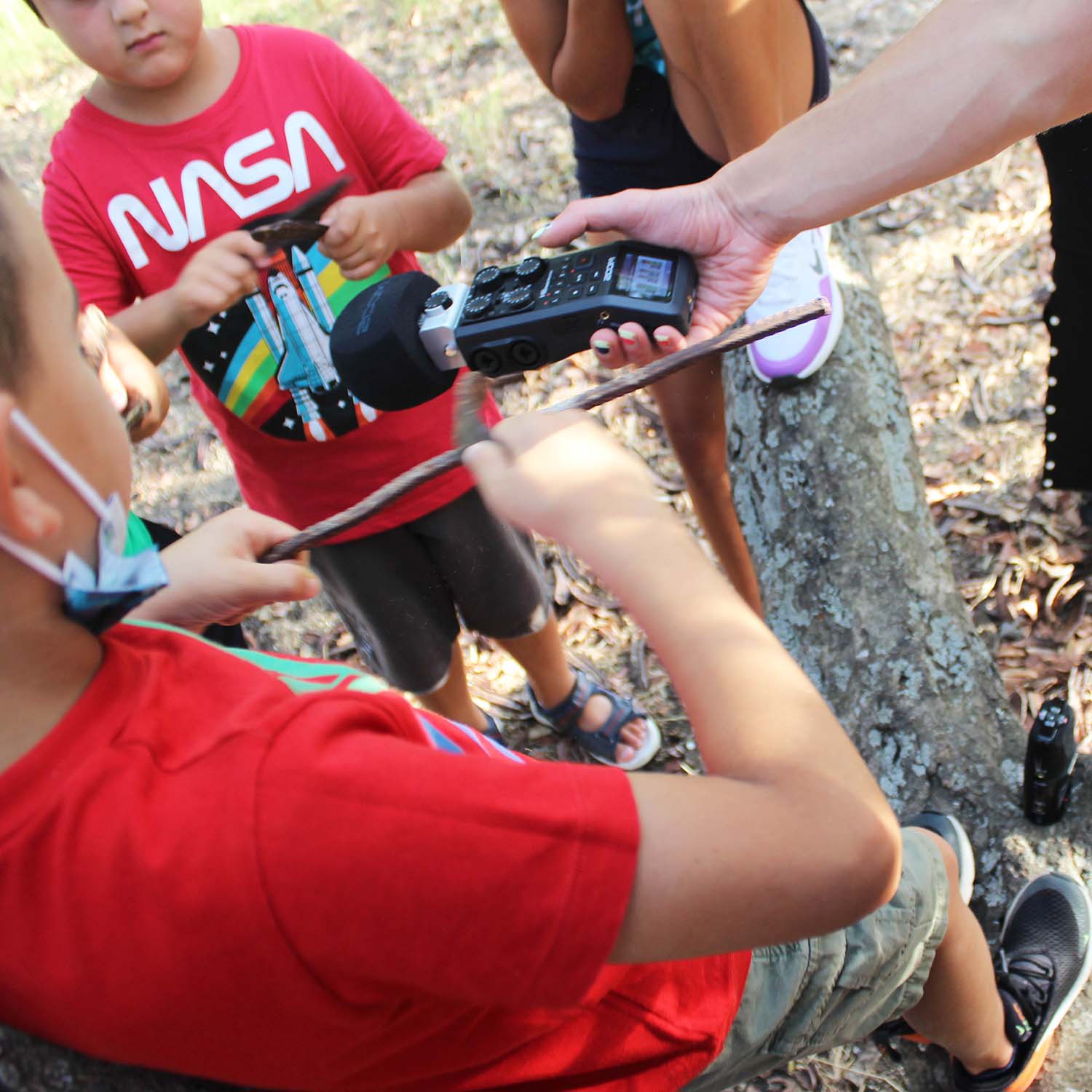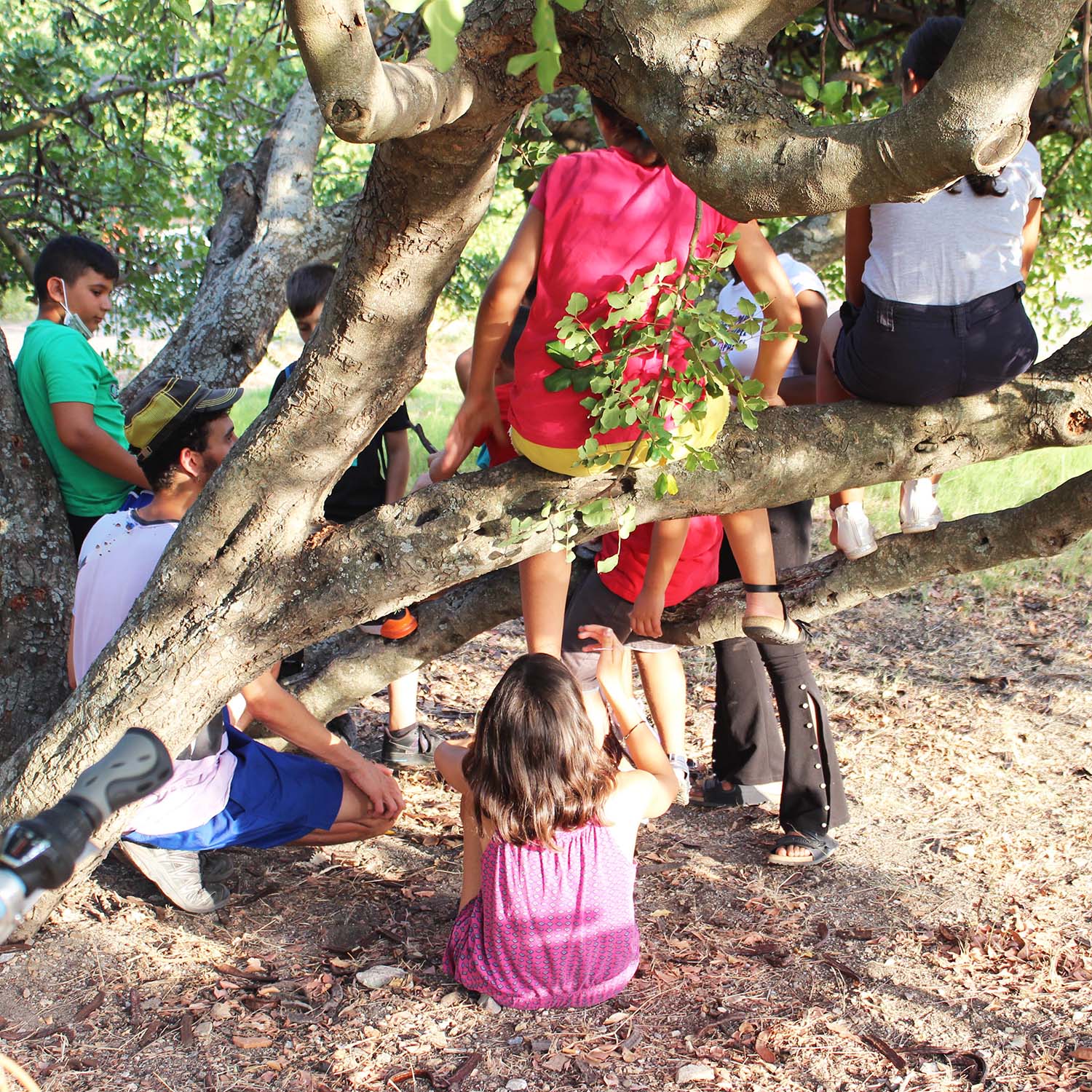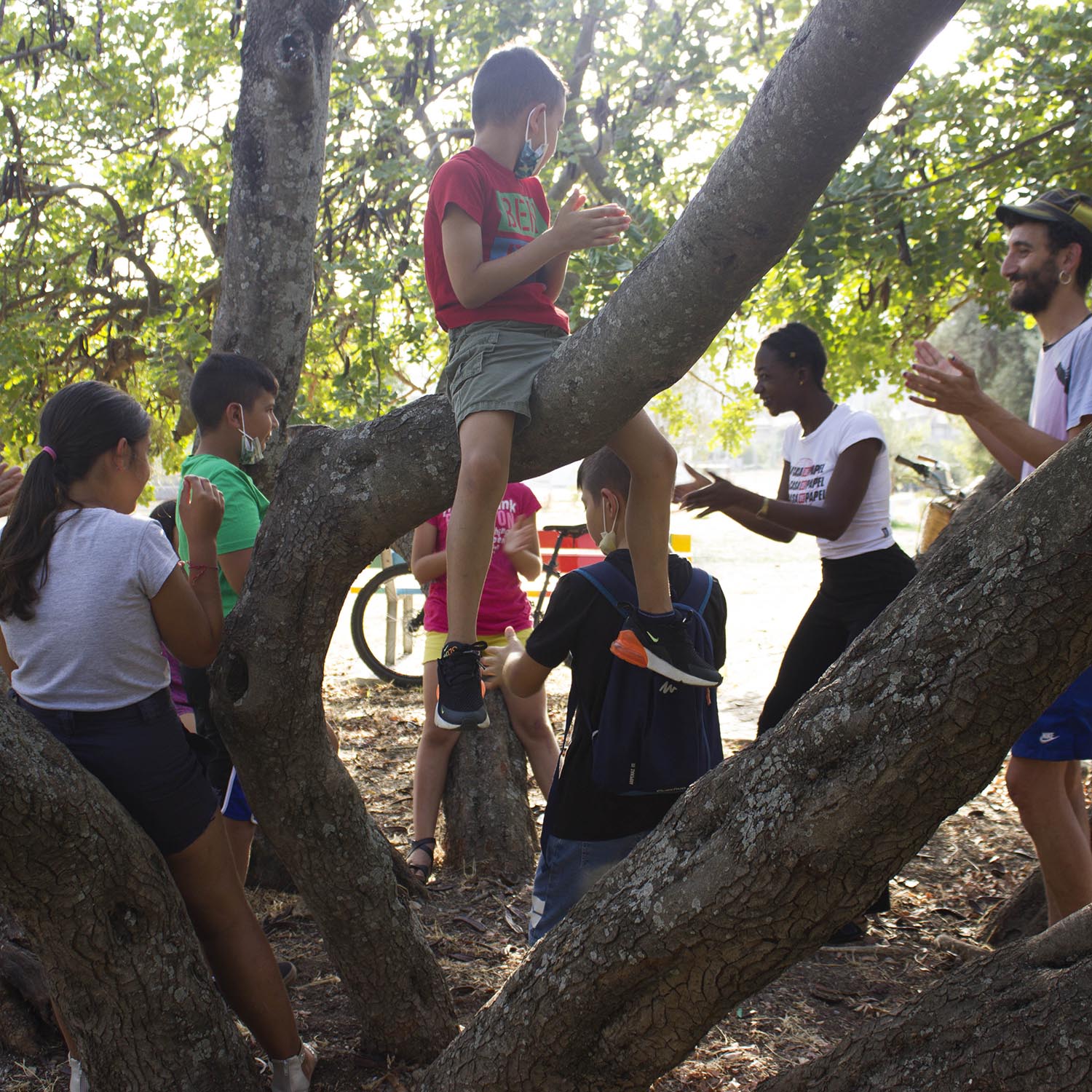 * * *

Kristah's mini-concert in the courtyard of Cherimus's art residency space, a special moment where the artist told us about her music and her life and a warm goodbye to the numerous inhabitants of Perdaxius present for this special event.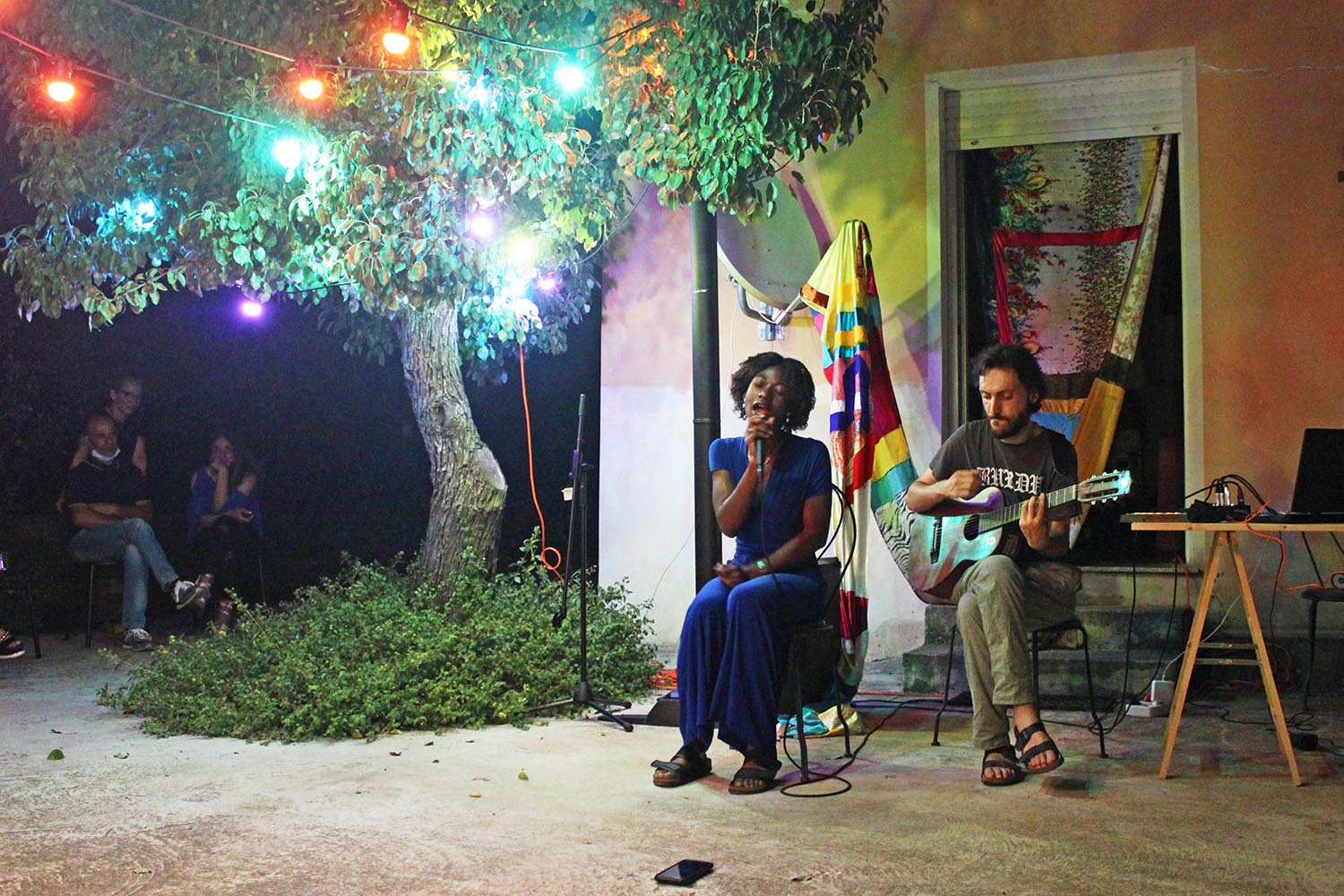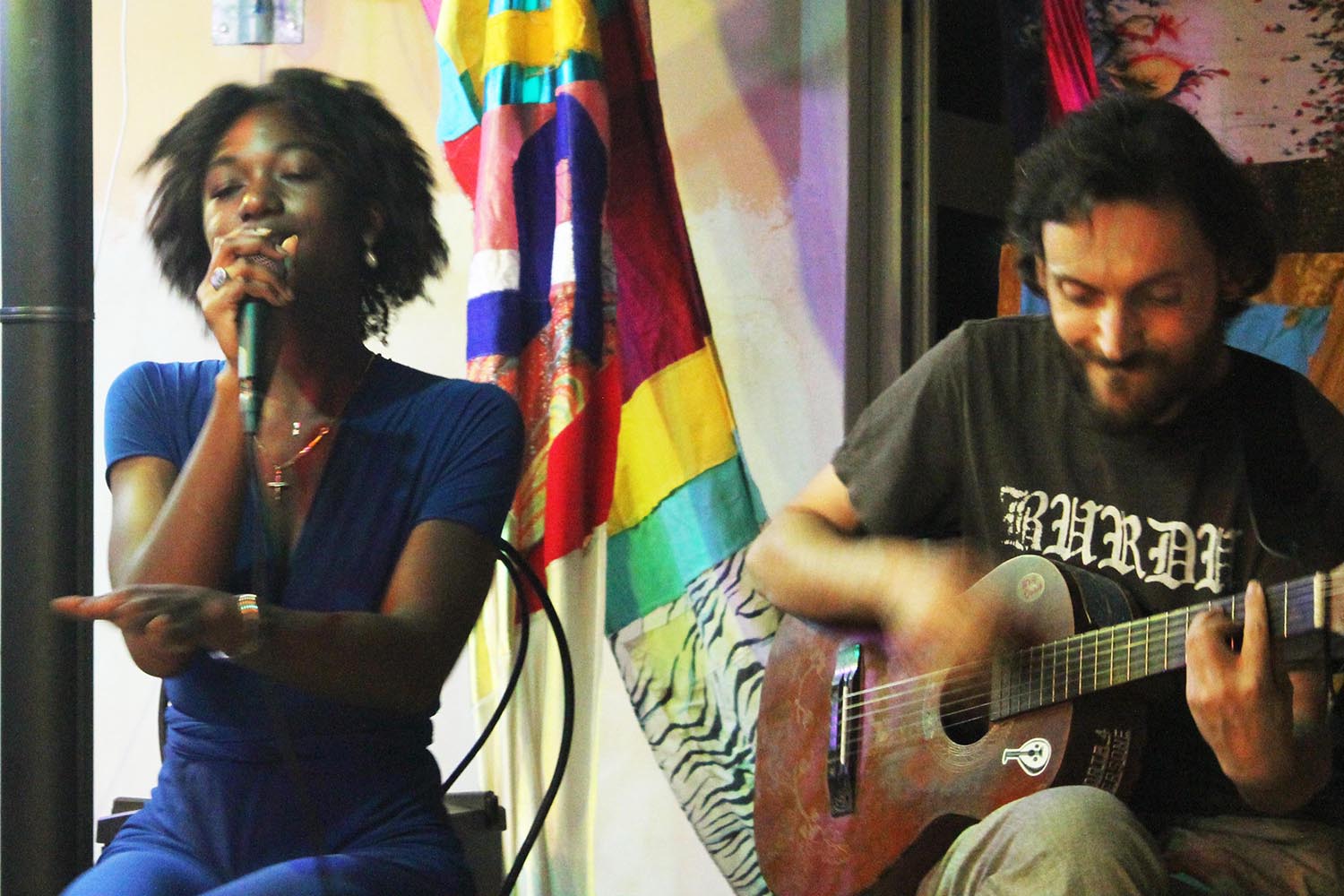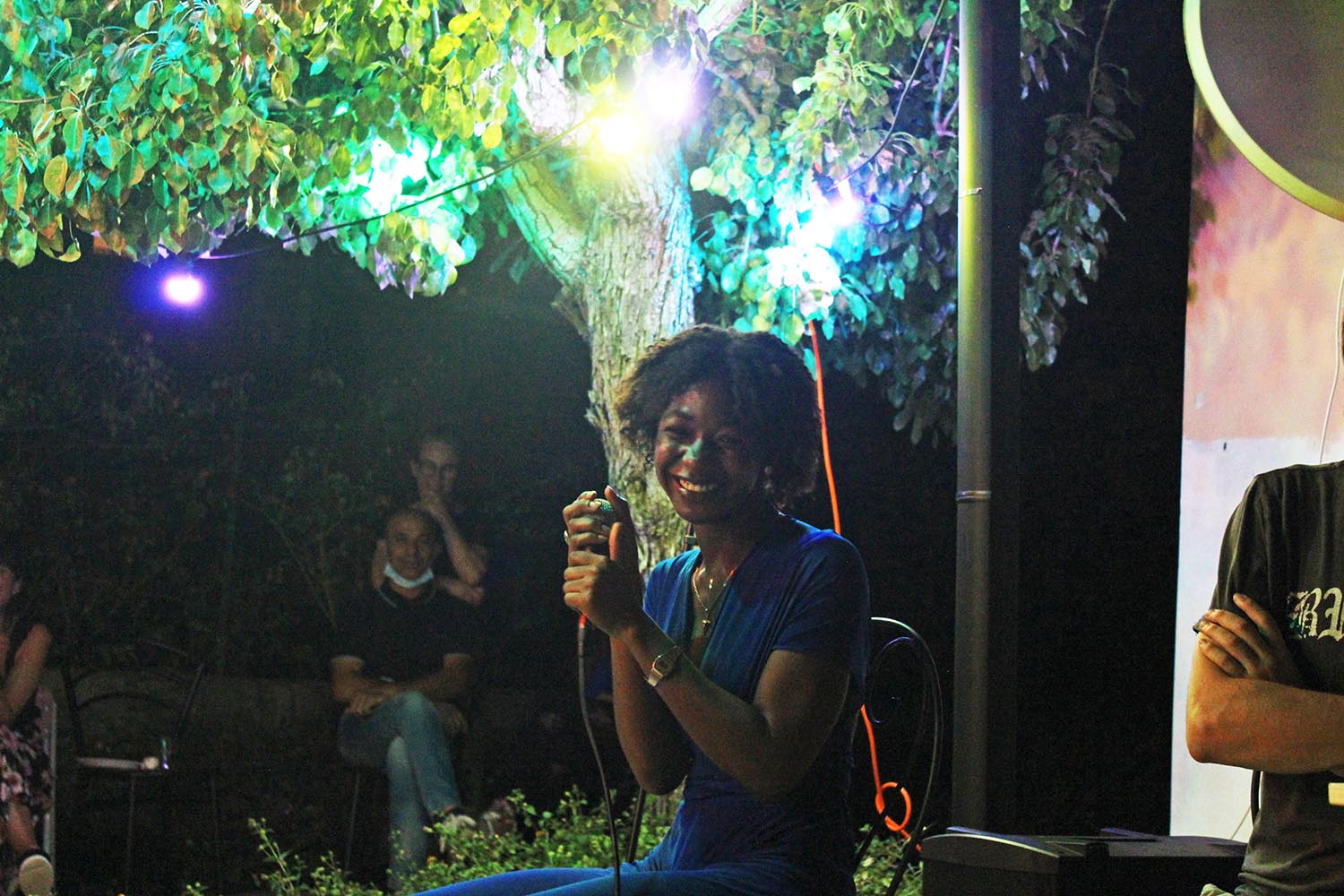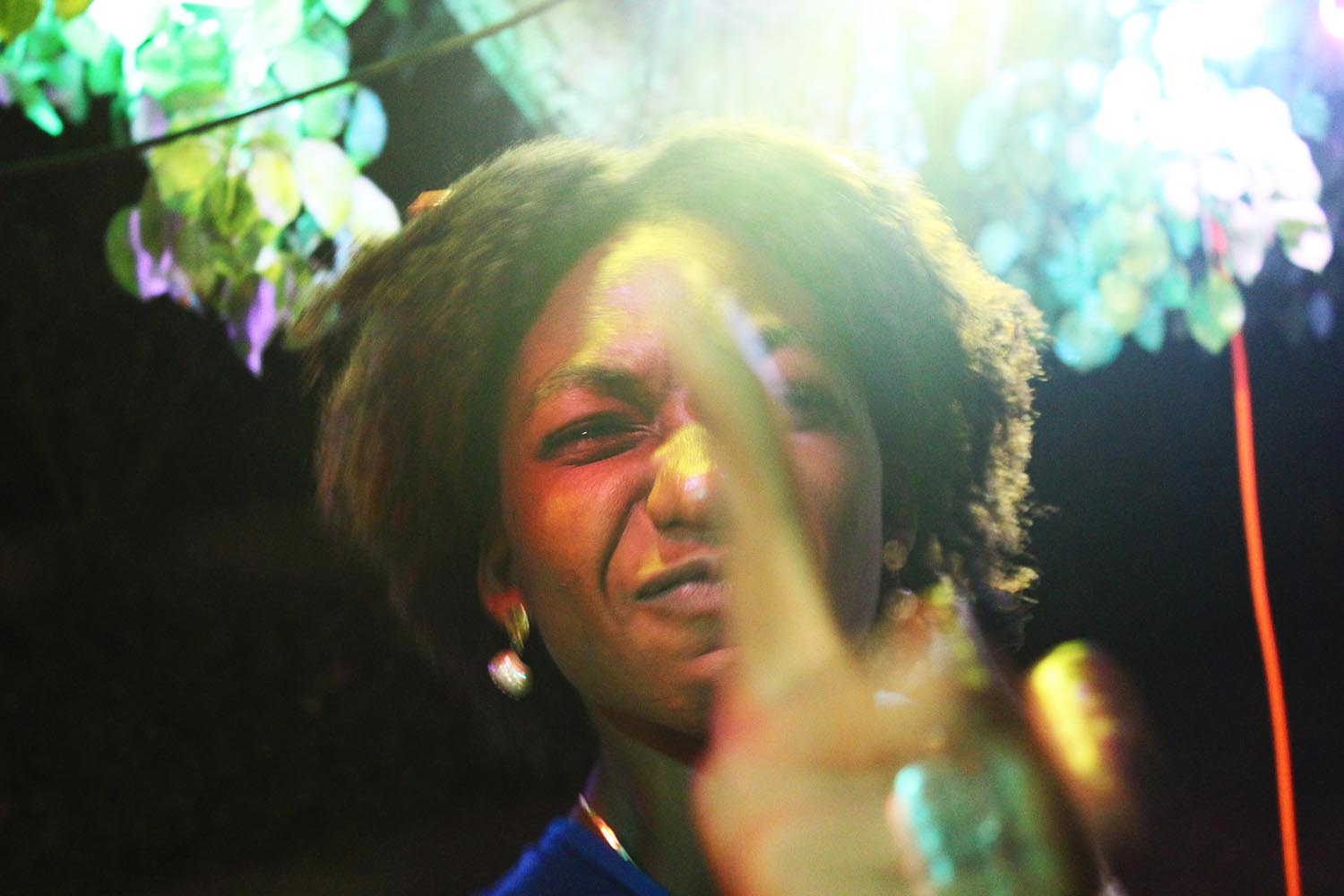 * * *
Kristah as the special guest of the art course of "totus in pari" (all together in Sardo). She talked about her music and shared some songs with the children, then invited them to transform the music into colors and shapes, to play with synesthesia and with the secret links we all have between sounds and shapes.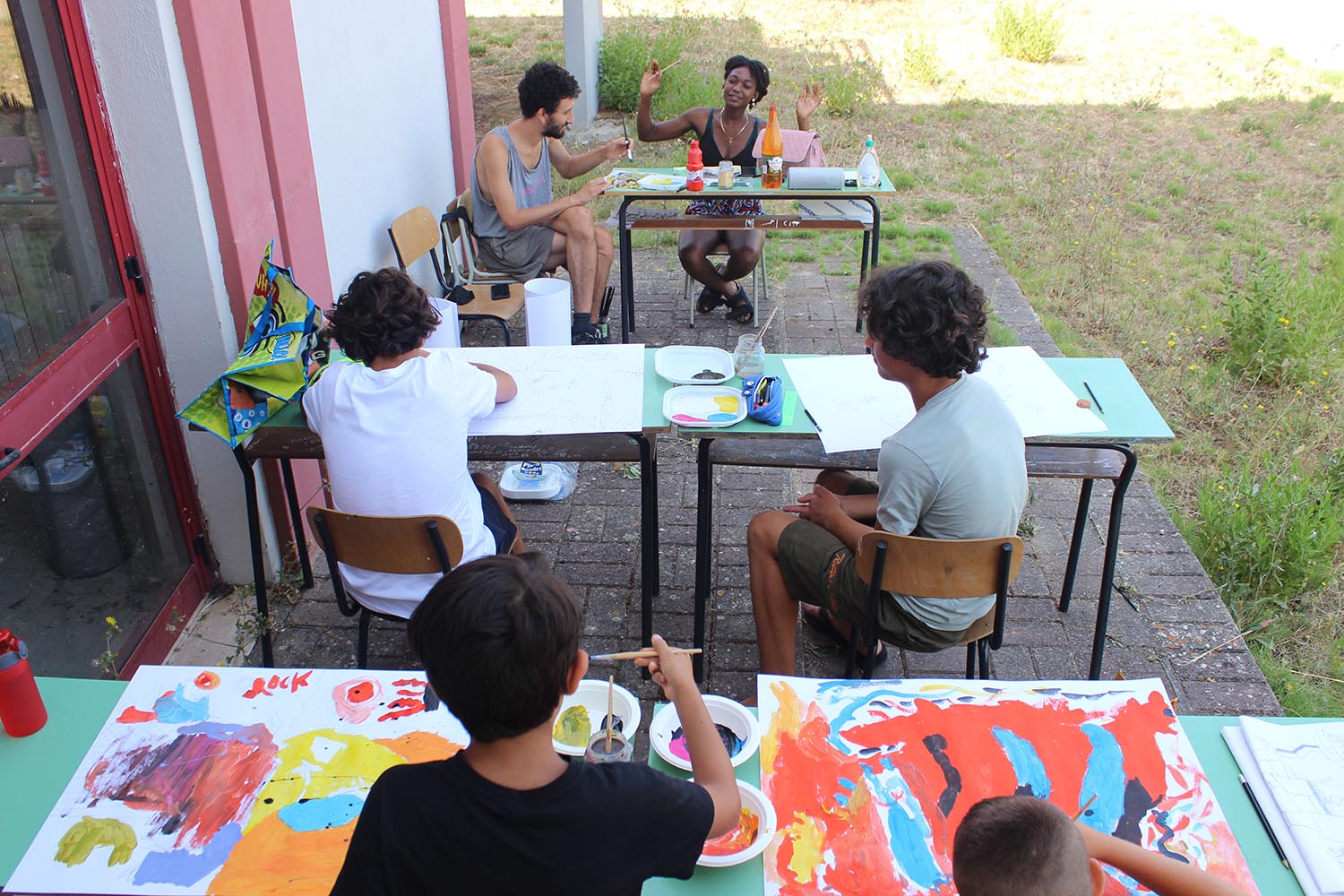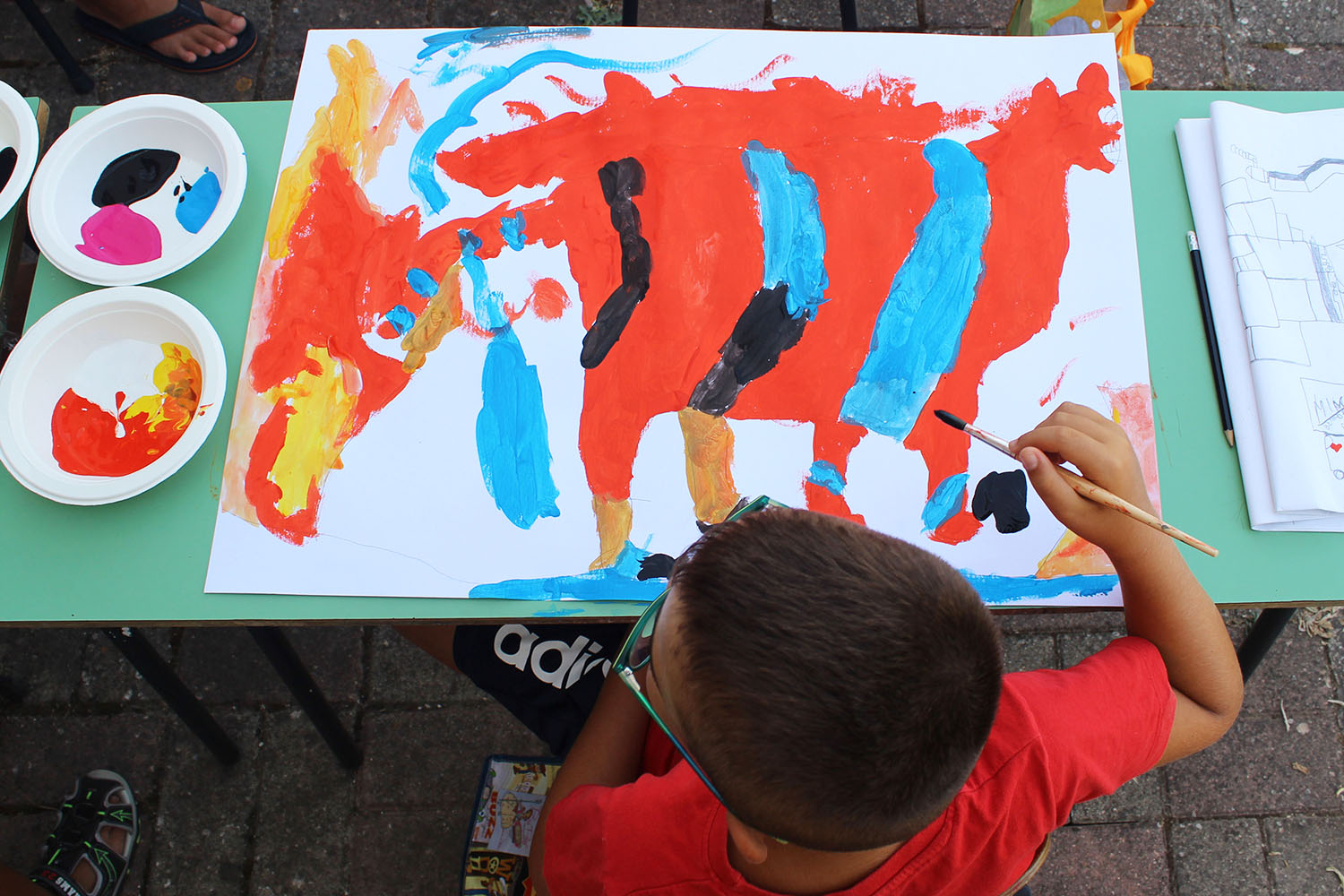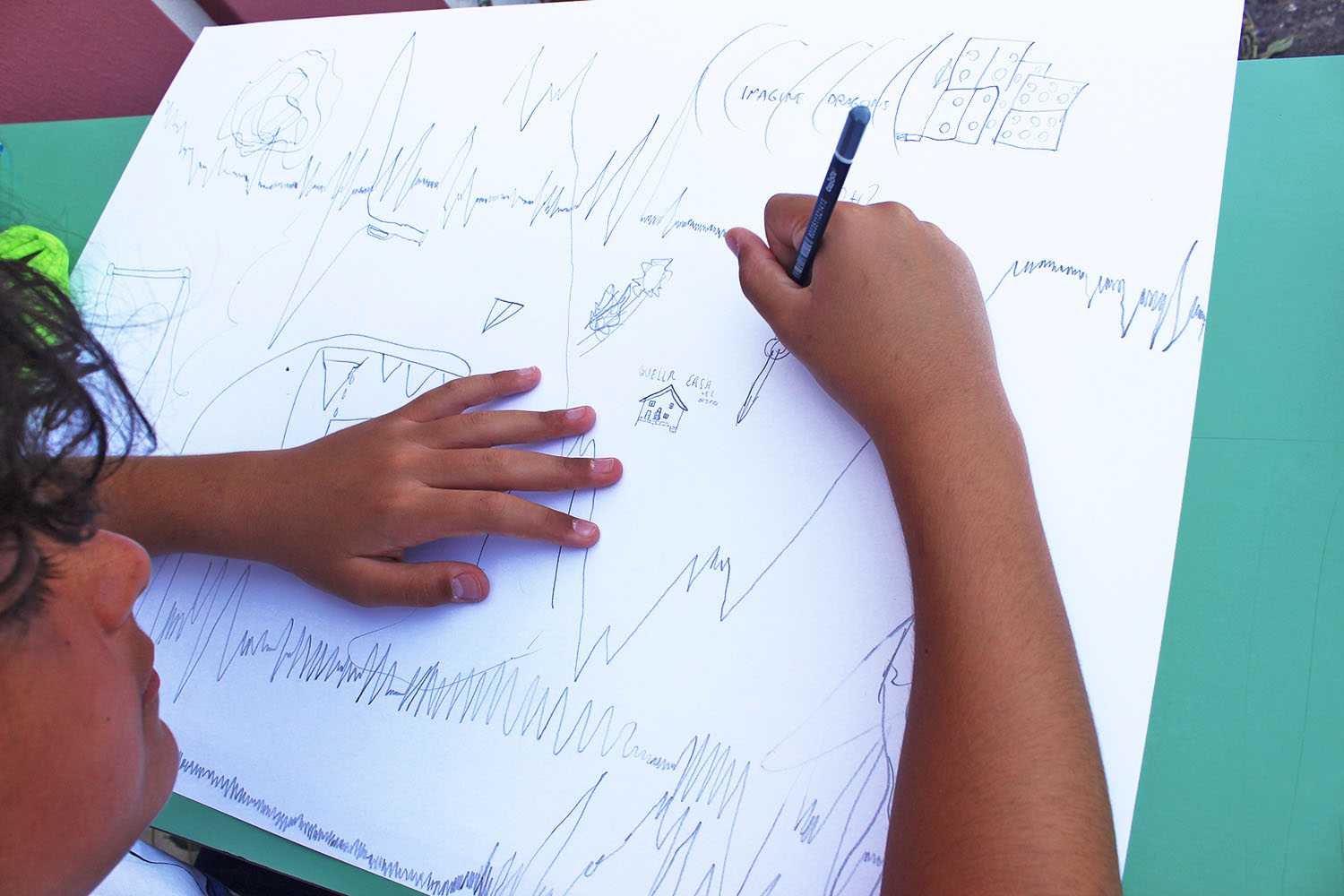 * * *