Carnival!Nairobi  aims to organize a parade through the streets of Nairobi, together with its street children. It will take place on April 14, and it will be announced to the town on the occasion of the International Day of Street Children in the Nairobi City Stadium, on April 12.
In preparation for the final parade, we have been organizing workshops to help the children express themselves freely through manual activities they have never done before and enhance the character, desires and dreams of everyone.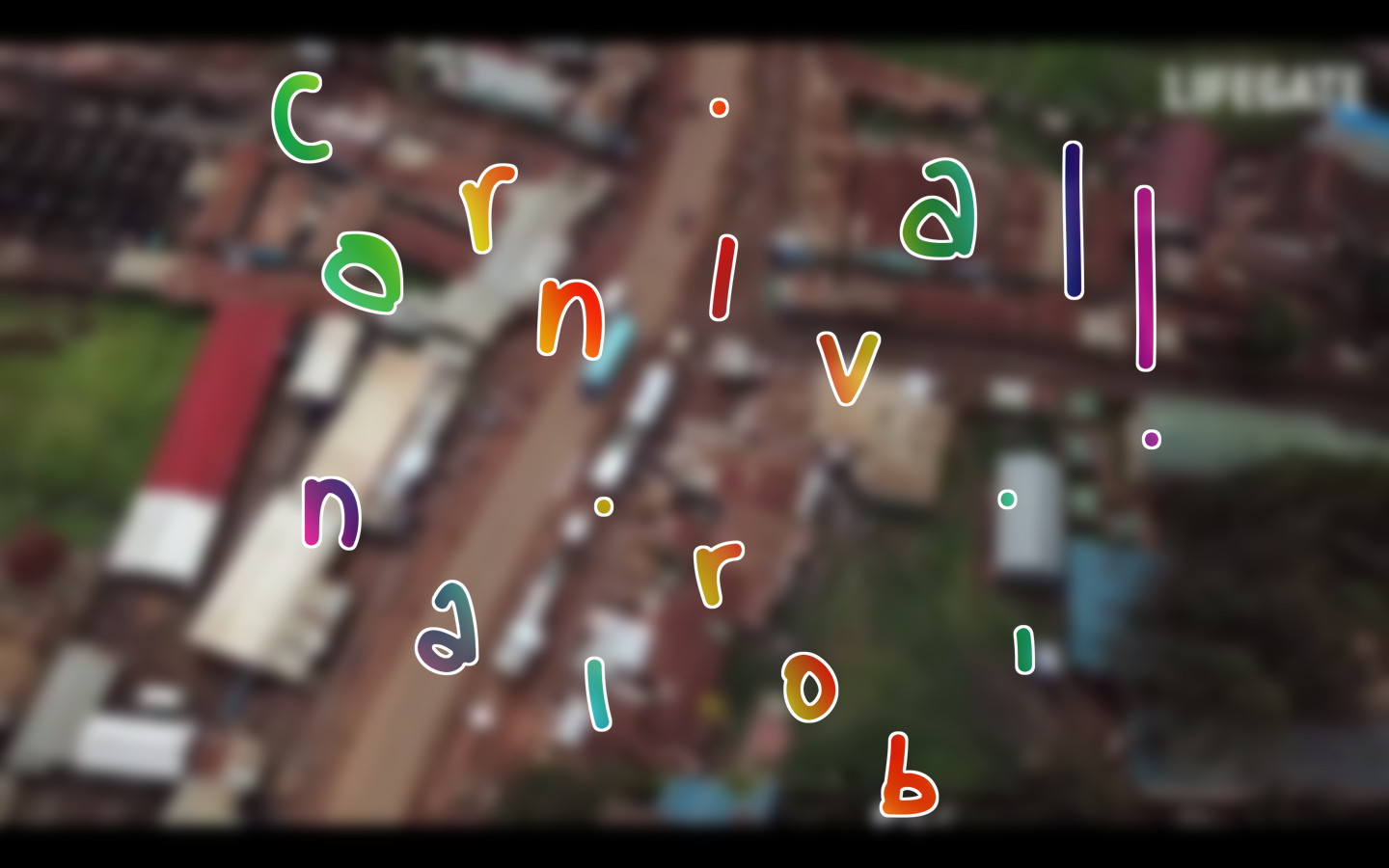 Okaba Buluma tells us how was born the first Carneval of Nairobi
The idea of organising a carnival came up from some talks Marco and I had when I was in Italy between 2008 and 2009. Marco used to go around to visit Milan's art galleries and he often took me with him. In those years he kept telling me his idea of bringing a matatu (a minibus for public transportation which is often coloured, airbrushed and filled with loud music) to Milan. During our talks we realised that Italy, and Europe, celebrate the carnival, which is an explosion of fantasy, just like matatus. Marco was wondering how Kenyan creativity would have been brought to life in a context like that. Carnival is madness, but also an explosion of life and an expression of the beauty of life.
The idea of bringing a carnival to Nairobi, and organising it with street children, is brilliant. It gives the opportunity of making something that is still hidden shine. There are so many hidden treasures on the street that remain unknown until you touch them. A rough diamond seems like a worthless rock but if you work with it, it will shine. If you do nothing and ignore street children's life, you won't get to know, and understand, what we're losing as human beings. The fact that we're finally doing this carnival in Nairobi, after all these years, proves that our idea was like a seed in the conscience of many people and, after a long journey, is now growing.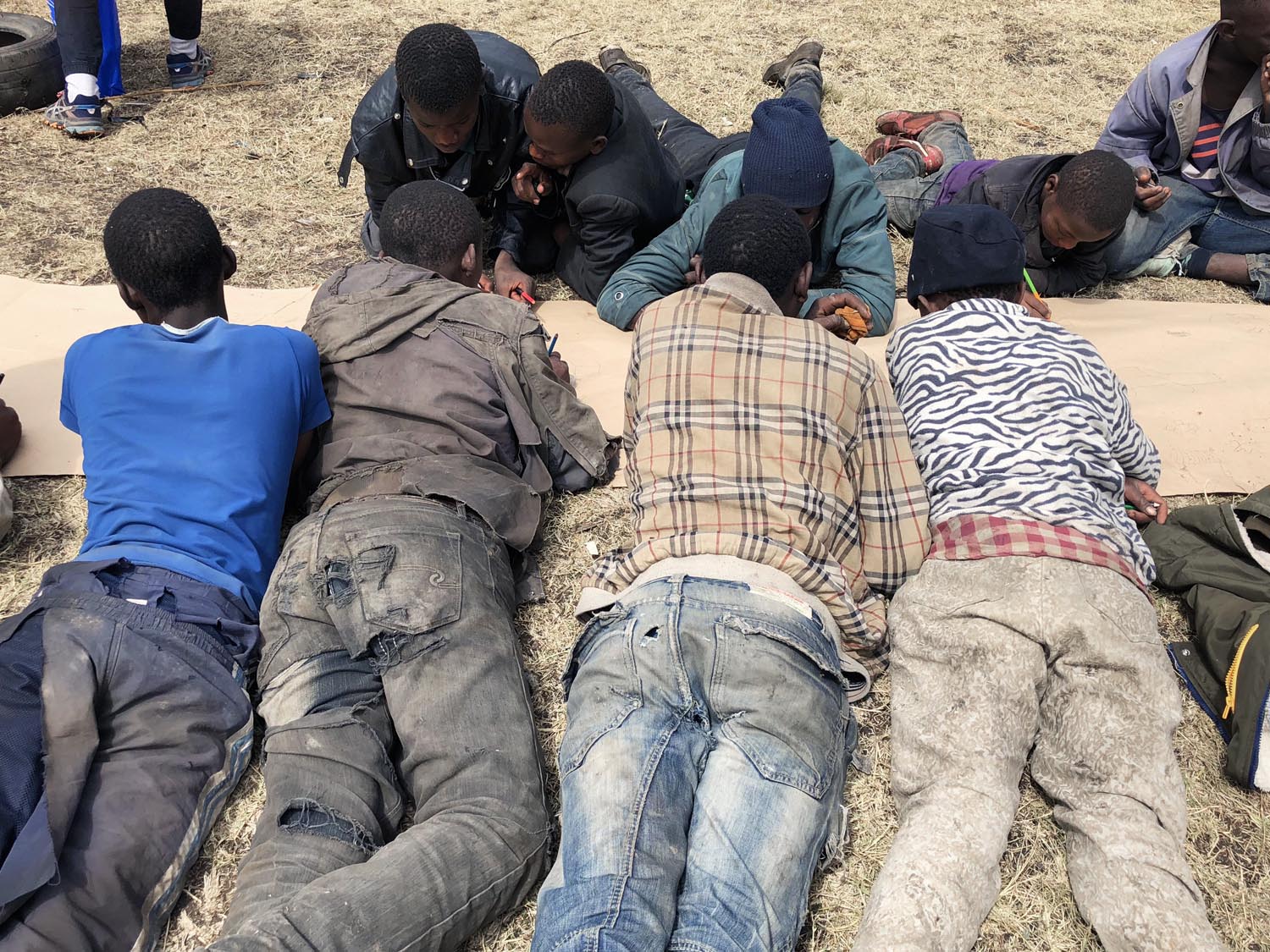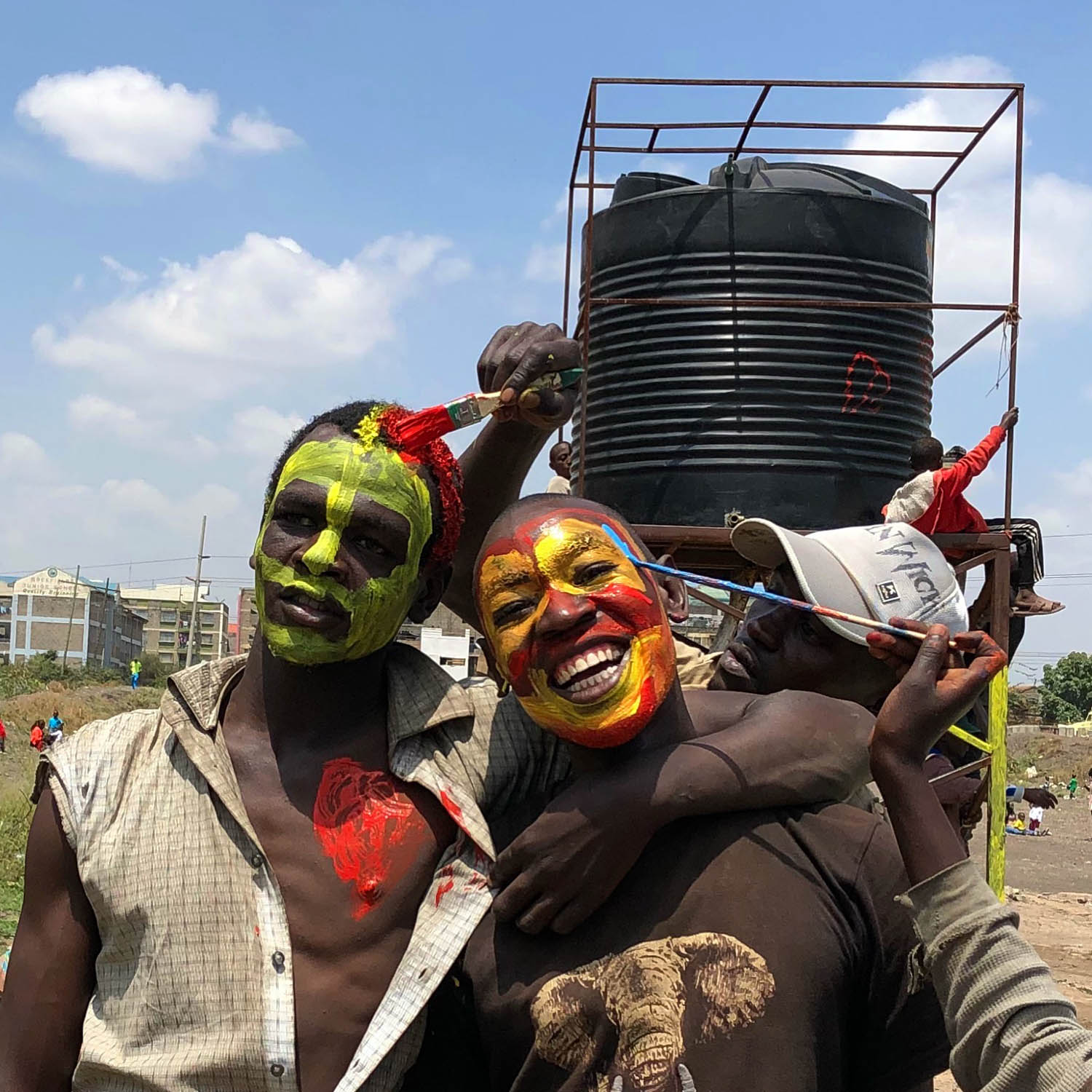 The carnival gives us the opportunity of opening a magic window. Due to their living conditions, street children believe they can't make their dreams come true so they keep them just in their heads. The carnival is actually a window that allows the world and society to see these hidden treasures. When it comes to the life on the street, we often see the negative side alone – people living in miserable conditions. But by giving them a chance these people shine. These children manage to do things we can't even imagine. The carnival makes us see this potential to its fullest.
I think we have the chance of giving children a voice. They communicate in ways we don't know, and only by doing so we can get to really know them. They'll send a clear message on what their dreams are. They'll talk about their everyday life on the street, how they live it, how they like it, what they're learning from it. This carnival will make us discover the negative and positive sides of street life we don't know yet. It will make us explore a still unknown world and will let street children teach us the small things that make life more beautiful and that we're slowly leaving behind.
This carnival has been put at the service of something precious as it has effects on the idea street children have of themselves, whilst bringing beauty out of the experience they're living. You can be beautiful inside but if society keeps sending you negative messages about yourself, you start questioning your beauty. When children thrive through an experience of this kind, this helps their self-esteem and reinforces the idea they have of themselves. Even if they're going through a rough situation, they understand they're special and that they have something unique in the world. They'll understand there's still hope, all is not lost, there's something we can do. This carnival proves this. It is a proof that there's life, even on the street.
Okada Buluma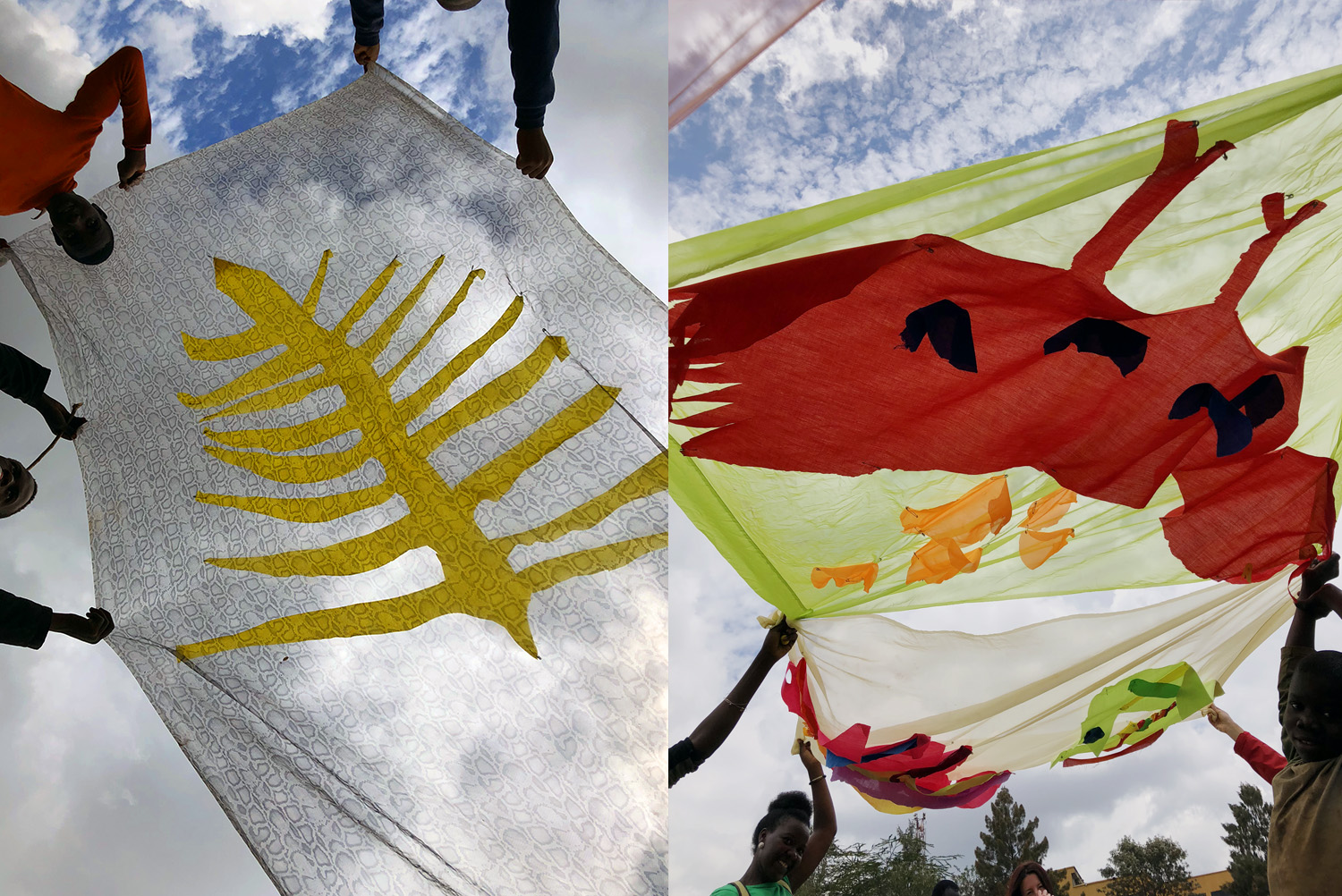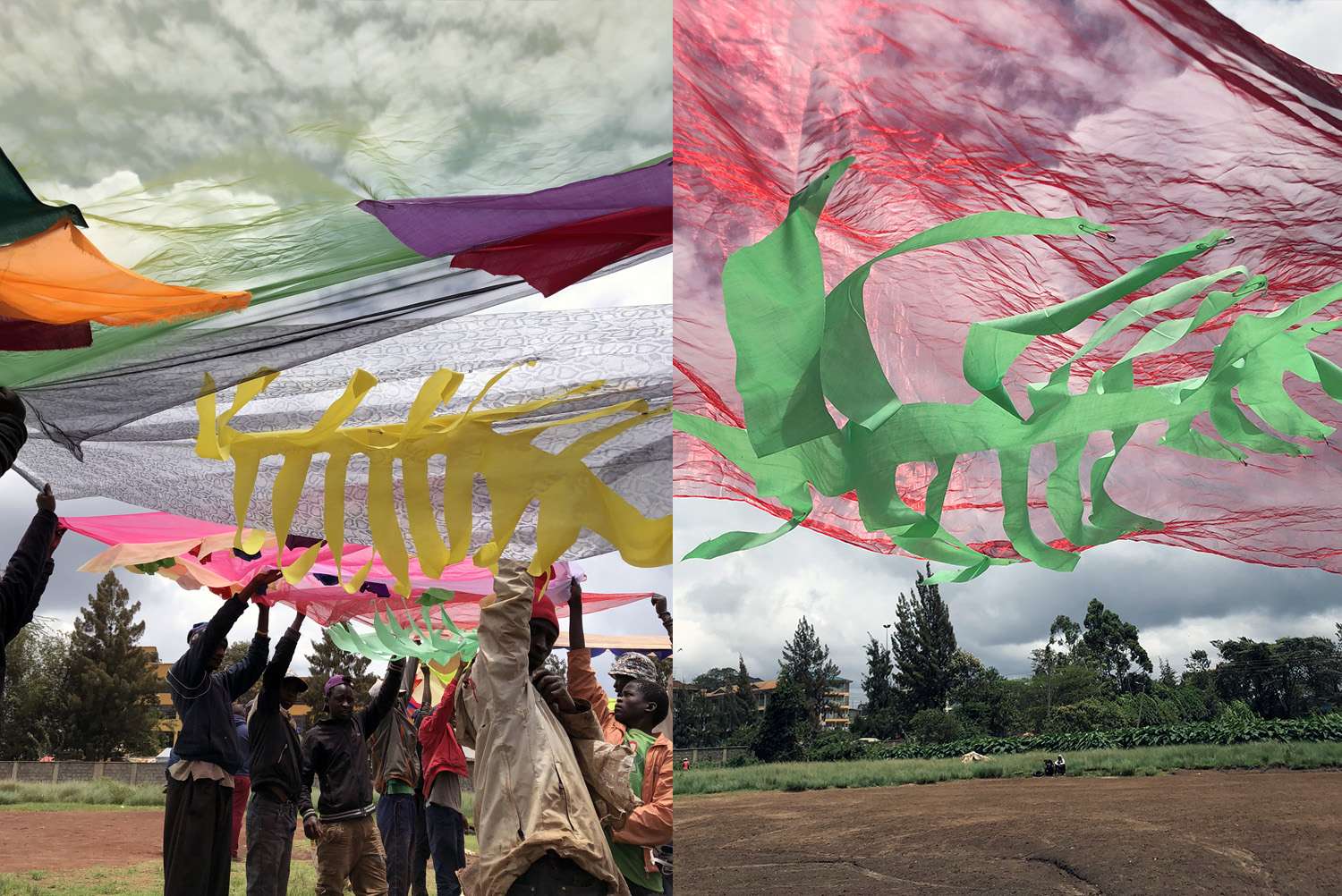 The workshops – which started in Sardinia, with the artists Carlo Spiga, Francesco Medda, Augustine Namatsi Okubo and Margherita Riva – are led by Derek MF Di Fabio, Matteo Rubbi and Emiliana Sabiu, in collaboration with the Kivuli Production Studio (Mega-Link) together with the educators of Koinonia, who work to give the street children a home.
Carnival! Nairobi is the second edition of Darajart, an art residency project in Nairobi conceived in 2010 by Marco Colombaioni. This year, the artists selected for the residence are the musician Luca Garino and the writer Ibrahim Nehme. The project will continue the journey that we started last year in Nairobi with Ciak! Kibera for the first edition of Darajart.
Follow the Carnival diary! Nairobi on LifeGate! 
Carnival! Nairobi is an international cooperation project funded by the Sardinia Region, Regional Law 11 April 1996, n.19, and conceived by Cherimus in collaboration with the Amani and Koinonia community, Teatro di Sardegna, the Sardinian municipalities of Perdaxius and Narcao.