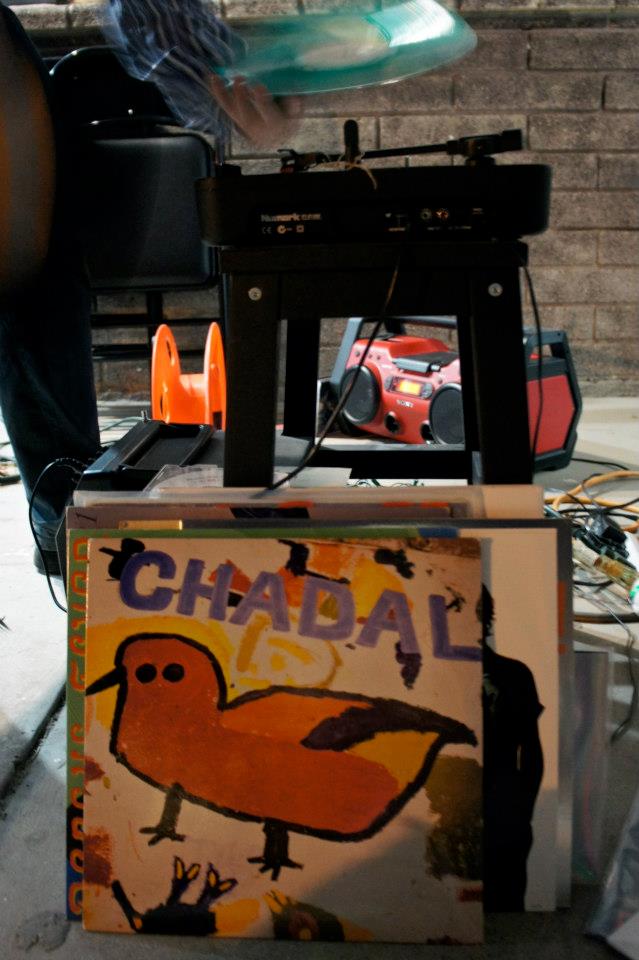 The Closest Thing
at the Downtown Phoenix Project Space
Con The Closest Thing di Matteo Rubbi, Chadal vola a Phoenix in Arizona.
Per la mostra personale che chiude la residenza di Matteo Rubbi all'ASU Art Museum, l'artista ha organizzato un nuovo MAGIC FRIDAY, che il 27 ottobre ha accolto l'arrivo a Phoenix di Critical Mass con la musica sardo-senegalese di Chadal.
The ASU Art Museum in the Herberger Institute for Design and the Arts is pleased to announce the opening of an exhibition of new site-specific artwork by Italian artist Matteo Rubbi in the new downtown Phoenix venue Project Space.
A small New York City skyline magically appears in the desert. A copper casting of a mountain known for a tragic episode in Apache history moves from hand to hand, from here to there, like a huge coin. A walkable and almost invisible solar system winds through the streets of downtown Phoenix. A mural depicting the disappearing life of miners in Superior, Ariz., becomes a puzzle to put back together morning by morning, with the help of coffee. A prototype of a board game invented by Jules Verne sends players traveling around the United States circa 1939. A Magic Friday dinner unexpectedly takes place in Phoenix, with guests arriving on two wheels.